The Speaking questions below were shared by our kind friend S who recently had an IELTS exam in Australia.
Speaking test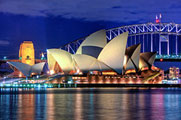 Interview
– What is your name?
– Are you a student?
– Where are you from?
– Do you like dancing?
– Have you taken dancing classes in your childhood?
– Why do you like dancing?
– Do you like to watch people who can dance?
Cue Card
Describe your dream home. Please say
– Where would you prefer your home to be situated?
– With whom would you like to spend time there?
– What kind of design would you prefer?
– Explain what would you like/dislike about this kind of home.
Discussion
– What are the problems that could arise in a house?
– What are the reasons for the problems in the house?
– How would you rectify these problems?
– How overcrowding in cities can be solved?

Get a self study book, for Academic click here, for General here.
Subscribe to IELTS-Blog.com via RSS or via email