Our kind friend S shared the Speaking topics from a recent IELTS exam in Australia:
Speaking test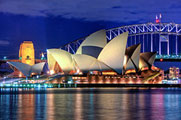 Interview
– What is your name?
– Can I see your passport, please?
– Do you live in a house or an apartment?
– What is your favorite room in your unit? Why?
– When you were a child, did you stay with your friends more than your family? Why?
– Who was your closest person in the family, when you were a child? Why?
– Who is the closest person in your family nowadays? Why?
– In the future, do you think you will stay with your family more than before? Why?
Cue Card
Describe a situation where you had to be polite. Please say
– Where was it?
– What did you do?
– Do you think it was useful to be polite?
Discussion
– What do people do in your country to be polite?
– What is the difference between being polite and friendly?
– Are you polite with people that you do not like?
– What are the benefits of being polite?
– Do you think being polite with your family is important? Why?
Get a self study book, for Academic click here, for General here.
Subscribe to IELTS-Blog.com via RSS or via email