Our kind friend J who recently took the IELTS exam in Australia shared the following Speaking questions:
Speaking test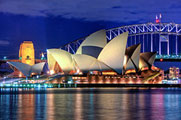 – What is your name?
– What can I call you?
– What do you do?
– How do you do your work?
– When did you start learning English?
– Did you find it difficult?
– Is is good to know this language?
– How easy is it for anyone to learn English?
Cue Card
Describe the happiest person you have ever met, please say:
– Who is this person ?
– How do you know this person?
– What does make this person so happy?
Discussion
– What can make a person happy?
– Why is it important to be happy?
– How can somebody achieve happiness?
– Does it affect our society?
– Why aren't people happy?
– What should the government do about it?
– What policies should be adopted by the government to make people happier?
Get a self study book, for Academic click here, for General here.
Subscribe to IELTS-Blog.com via RSS or via email