When S took the IELTS Speaking test in Australia, the following questions were asked:
Speaking test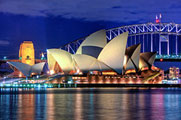 Interview
– What is your full name?
– Can I see your ID?
– Where are you from?
– Do you work or study?
– What kind of job do you do?
– Does it require hard work?
– Let's talk about dreams.
– Do you have dreams while you sleep?
– What kind of dreams?
– Lets talk about shoes.
– Do you like shoes?
– What kind of shoes do you prefer?
– Why is that?
– Where do you usually buy them?
Cue Card
Describe a job that you would like to do in the future. Please say
– What job is it?
– What are the basic requirements for such a job?
– Is it a high paying job?
Discussion
– Do you think you will get that job? Why?
– Are people in your country paid well in all jobs?
– Do people choose their jobs according to salaries?
– Do employees need motivation at work? Why?
– Would motivating employees benefit the company eventually?
– What are the highest paid jobs in your country?
– Why do you think it is so?
Get a self study book, for Academic click here, for General here.
Subscribe to IELTS-Blog.com via RSS or via email