When N took the IELTS Speaking test in Algeria, the following questions were asked:
Speaking test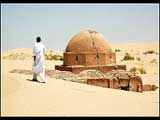 Interview
– What is your full name?
– Can I see your ID?
– Where are you from?
– Do you work or study?
– What do you do?
– What are your future plans?
– Do you go on holidays?
– How often do you do it?
– Where do you usually go?
– With whom do you travel? Why?
– How much time do you need for a great holiday? Why?
– Do you like photography?
– What do you do with pictures you take?
Cue Card
Describe a time when you had to use your imagination. Please say
– When and where was it?
– What did you do?
– How difficult was it for you?
Discussion
– Would you do it again?
– Explain why.
– Do you think kids have imagination?
– Would you give a child a toy or a computer / iPad game?
– Do you think a teacher plays an important role in fostering the imaginative capacities of children?
– How can technology affect our children?
– Do you think having a rich imagination is good for future work opportunities?
– What kind of jobs require such a skill?
Get a self study book, for Academic click here, for General here.
Subscribe to IELTS-Blog.com via RSS or via email