The Speaking questions below were sent by our kind friend A who took the IELTS exam in India.
Speaking test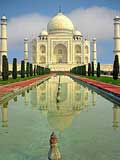 Interview
– What is your full name?
– Do you work or study?
– How do you usually spend your days off?
– Where do you go on your holidays?
Cue Card
Describe your first day in college, university or a new job.
Discussion
– How do students get jobs after their graduation?
– What is an effective way to get a job?
– Is it better to use online portals or newspapers?
– Do parents still support their children after they got job?
– Does it have a negative effect on them?
– Should the government support disadvantaged students?