IELTS in Uzbekistan according to our kind friend A was the same as the exams in Denmark and India – all the sections except for Speaking, of course. Here is what A. was asked in his Speaking test:
Speaking test
Interview
– What is your name?
– Do you work or are you a student?
– Why did you choose to study this subject?
– When did you go shopping last time?
– Do prefer large shopping centres or smaller ones?
– Is there anything you particularly do not like buying? Why?
Cue card
Talk about your favorite place in your hometown, you should say:
– Where is this place located?
– Why you like it?
– How often do you go there?
Discussion
– Do people in your country prefer living in a city to living in rural areas?
– What influence do you think provincial residents have on urban life?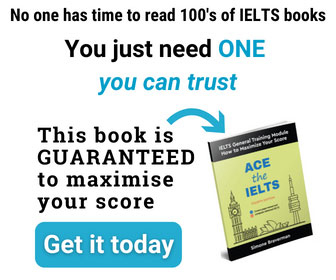 – How often do city residents travel to the countryside?
– Will urban residents have desire to settle in the country in the next 20 years?
Many thanks to A. from Uzbekistan for sharing the questions, and I was pleasantly surprised to find out that the British Council library there has my book! So if you're from Uzbekistan and have no means of getting my book, go to the library.