IELTS test in Iran was shared by N., who remembered the questions in the Writing and Speaking tests. Thank you N., and here are the questions:
Writing test
Writing task 1 (letter)
Your close friend has a new born baby. Write a letter for her/him and say:
– congratulations,
– tell about your gift & explain why you have chosen it,
– suggest a time for your visit.
Writing task 2 (essay)
Advantages and disadvantages of living in apartment blocks. Explain and support your opinion.
Speaking test
Interview
– Tell me your full name.
– Where are you living at the moment?
– Why you choose this town?
– Which city is your favorite for living in future? Why?
– Do you like shopping? When were you shopping last time?
– Do you like go shopping alone or with somebody else?
– What was the last things that you bought for yourself?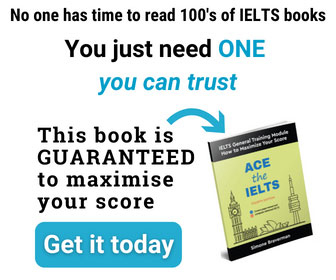 Cue card
Explain about the last job that you did very quickly.
– what was it?
– who told you to do it?
– how difficult was it?
– explain what was the result.
Discussion
– When you became familiar with a computer for the first time?
– Do you think computer helps to do work quickly today?
– For which subjects you search the internet?
– What do you think about time management?
– Do you think people have to do it?
– Do you think parents should be concerned with time management for their children?
– Do you know any strategy or technique for time management? Can you explain it?