IELTS test in Vietnam was identical to the exam in Malaysia. The student C. who shared his questions in the Writing and Speaking was very specific and thanks to his memory I was able to re-create the tables from the report in the Writing Task 1.
The figures are similar to the real ones – and good enough for you to practice on! Our teachers will be happy to check your work, read here how to submit your reports or essays for assessment.
Writing test
Writing Task 1 (a report)
Write a report about education in Australia between 1997 and 2005.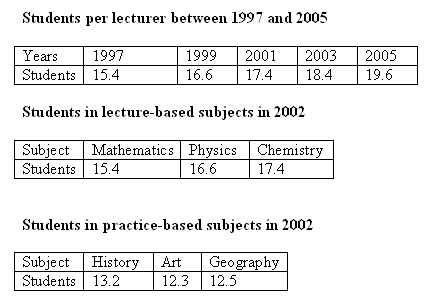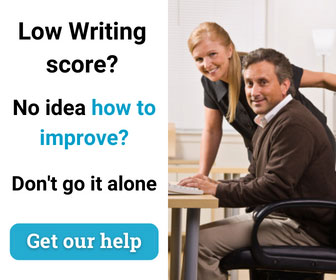 Writing Task 2 (an essay)
Industrial activities and the increasing number of consumer goods have resulted in pollution to the natural environment. Why is that so? What can be done to solve the problem?
Speaking test
Interview
– What your name?
– What shall I call you?
– Do you work or do you study?
– What do you like about your job?
Now I'd like to ask you some questions relating to swimming.
– Is swimming popular in your country?
– Do you swim?
– How did you learn to swim?
– What are the benefits of swimming?
– What is the role of physical education at school?
– Do you think children should be taught swimming at school?
Now I'd like to ask you some question relating to the Internet.
– Do you use the Internet?
– What do you use it for?
– Do you play computer games?
– Do you think the Internet makes people lazy?
Cue card
Talk about someone who is very intelligent, you should say:
– Who is he / she?
– When did you see him / her?
– Why do you think he / she is intelligent?
A follow up question: are intelligent people happier than others?
Discussion
I've asked you a question relating to intelligence, now I'd like to ask you some questions about artificial intelligence.
– Compare artificial intelligence and human intelligent.
– In the future, will computers be more intelligent than humans?