IELTS in Dubai, UAE was shared by A.J. who remembered and described everything. My appreciation is endless, and on behalf of all readers of IELTS-blog I wish A.J. an excellent score. Here goes:
Listening test
Section 1: A person asking a removal company to remove some household materials.
Questions: Sentence completion & Table completion.
Section 2: About a museum and its annual exhibition.
Questions: Multiple choice (A,B,C).
Section 3: A student and a teacher were discussing the further procedures after admission in a university (such as medical centre, student union, library use) and then there was a speech about academic study.
Questions: Sentence completion.
Section 4: About renewable energy. A reporter was narrating a report, which was prepared by a scientist.
Questions: Multiple choice and Table completion.
Reading test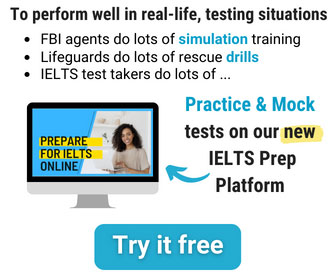 Passage 1: About use and law for bicycle riding.
Questions: True / False / Not given
Passage 2: Buying a cash register machine.
Questions: Sentence completion.
Passage 3: Guidelines for a supervisor on how to allow the employees' leave in different cases.
Questions: Flowchart completion.
Passage 4: Population growth in the UK in different decades.
Questions: Headings matching and True / False / Not given.
Note: This section was quite tough for a General Training test.
Writing test
Writing Task 1 (a letter)
You have just arrived in an English speaking country to study a course. Before you left your English teacher invited you to a dinner. Write a letter to him describing your present situation. In your letter include the following
a) Thank him for the dinner.
b) Tell about your studies.
c) Tell how his advices helped you.
Writing Task 2 (an essay)
As the population is growing, more homes are needed. What is your opinion whether the homes are better to be built in an existing city or in countryside.
Speaking test
Interview
– In the place where you are living, is that possible to get fresh fruits and vegetables?
– Why do people advertise?
– Do you think, nowadays there are too many advertisements found in newspapers and on TV?
– Which media would you prefer for advertising, TV or a magazine? Why?
– Did you buy anything recently being influenced by an ad?
Cue card
Describe a leisure activity that you want to start. You should say:
– what it is,
– how you will start it,
– why you will start it.
Discussion
– Is there anyone known to you who did this?
– Are you going start it soon?
– Why people have a leisure activity?
– Do you think it is important to have a leisure activity? Why?
– Do you think employers should provide leisure activities to their employees?
– Some people think leisure activity is just a waste of time. What types of people think so? Why?
– People who have retired have plenty of leisure time, how they can use it?