Our friend P. has shared a very good description of his IELTS exam in Darwin, Australia. Here is what he remembered:
Listening test
Section 1: A person wanted to send an urgent parcel via U.S.P.
Questions: Form filling types of questions, asking about the sender's name, the recipient's details, the weight, the total price, the type of courier service, the insurance charges, etc.
Section 2: Orientation at the library and the facilities available.
Questions: Filling in the gaps and multiple choice questions.
Section 3: A discussion between two students about their assignments.
Questions: Multiple choice questions.
Section 4: About the history of map making and atlases.
Reading test
Passage 1: Don't remember the topic.
Questions: Matching statements from the passage to a paragraph number, filling in the gaps.
Passage 2: About the history of the climate change and it's effects on humans.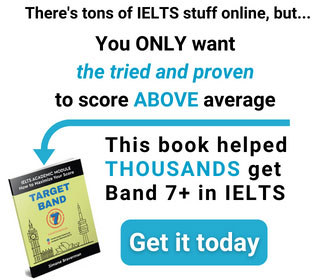 Questions: Matching headings to paragraphs, short answer questions (using one word for an answer).
Passage 3: A medical topic about cosmetic neurology, difficult with lots of information from the media regarding brain functions, studies and implications.
Questions: True/False, filling in the blanks, Matching headings to paragraphs, what's the writer's view (two questions).
Writing test
Writing Task 1 (a report)
A chart showing three-stage process of recycling of glass.
Writing Task 2 (an essay)
Some students prefer to go abroad for work or travel rather than continue studies. Some prefer to do it immediately after school. Which way is better? Discuss, what is your opinion?
Speaking test
Interview
– General questions regarding name, work, etc.
– Do you like flowers?
– On what occasions in your country you give flowers?
– Do you like birthday celebrations?
– People in what age group in particular like them most? Why?
Cue card
Talk about a vehicle that you would like to buy in future.
– Describe the vehicle.
– Why you want that vehicle?
– When and where did you see it first?
– Do you think you will be able to buy it?
Discussion
– Describe types of private vehicles popular in your country.
– What measures need to be taken to improve public transportation?
– What would be a good way to decrease traffic congestion problems?