As you know, General Training module of IELTS is different from Academic in Reading and Writing (and of course every student gets his own set of questions in the Speaking test), while Listening test is the same for both modules. Following are the Writing and Speaking sections of Academic IELTS in Brazil, shared by P., and you can read about the Listening section here.
Writing test
Writing task 1 ( a report)
There were 2 charts, one indicating the number of visitors from 2000 to 2001 in Australia, and the other one showing which foreign countries had more travelers going to Australia.
Writing task 2 (an essay)
Do you believe scientific research should be carried out by government or private companies? Give your reasons and examples to justify your opinion.
Speaking test
Interview
– What is your home like?
– What is your favorite room and why?
– What time do you usually wake up in the morning and why?
– What is your favorite time during the day?
– Tell me about your work.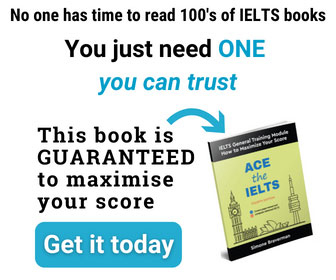 Cue card
Talk about a course you would like to take if you had time, you should say:
– What kind of course would it be?
– When and why would you do it?
– Do you think it would be easy or hard for you?
Discussion
– Do you agree or disagree that universities should only have courses that prepare for jobs?
– What should be more appreciated as a job requirement: education or work experience? Why?
– Do you think it is possible to study without a teacher?
– Where do you first learned about the Internet?
– What do you think is the role played by the Internet in education nowadays?