This update came from Japan where Y recently took her General Training IELTS exam.
I think that Japanese students should really pay attention to it, because Y had a problem during the exam and it could happen to anybody, who uses the materials from British Council Japan to prepare for IELTS. Here it is:
I don`t remember the topics in the Listening and the Reading, but the questions were 100 times more difficult that when I was practicing. I bought a book from British Council in Japan, so I was practicing in reading and listening doing exercises from that book. It was really easy and I felt comfortable, but in the exam the questions were nothing like the book. I got so stressed on the day of exam, because suddenly questions weren't familiar at all!
Writing test
Writing task 1 (letter)
An international company is offering a temporary job for work experience, write a letter to apply for that job. You need to explain
-where did you find this information
-why you want to apply this job
-what qualification you have
-what position you want to apply
Writing task 2 (essay)
Young people are spending too much time watching TV. What do you think of it and how do you think this problem could be solved.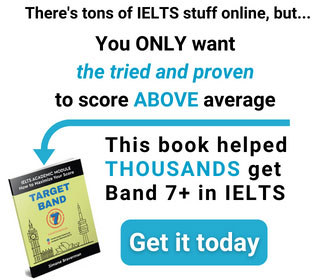 Speaking test
Interview
The examiner started with ordinary questions like
– What is your full name?
– What do you do? Study or working?
I said I was working so the examiner asked
– What kind of job do you do?
– Is it an easy job or a hard job for you?
– If a visitor is visiting your house what do you prepare for them?
Then there were questions about gifts
– When do you usually give someone gifts?
– Do you like choosing gifts?
Cue card
The 2-minute topic was about weather and seasons.
What is your favorite season? Why?
I was taking well but lost the idea what to say, so examiner asked couple of questions. He probably knew I can speak well but got confused, so he asked "What do you think about a seasonable job or about weather". I felt he gave me another chance to speak.
Thank you Y for this update and we all hope you get a good score.