Our Chinese friend is reporting about his Academic IELTS exam, thanks Z!
Writing test
Writing Task 1 (report)
We had a table on employment of the students who graduated from the UK in the first year. It showed rates of permanent employment, temporary employment, overseas employment and total employment. Countries of employment were England, Wales, Scotland and Northern Ireland.
Writing Task 2 (essay)
In some countries nowadays more people prefer to live alone than in the past. Do you think this is a positive or a negative development?
Speaking test
Interview
– What is your name?
– What kind of job do you have?
– How do you interact with your colleagues?
Cue card
Describe a garden you visited, you should say:
– Where it is
– What people do there
– Why it is important to visit gardens.
Discussion
Do you think people in your country like gardening?
Do you think people in your country prefer growing flowers or veggies in their gardens?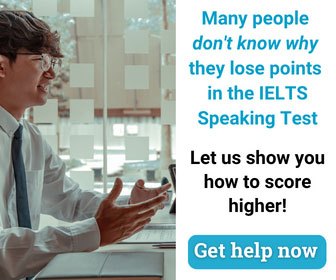 My friend had another cue card, here are his questions:
Talk about some news that you recently heard, you should say
– What was happening
– Why was it happening
– Why you found this news interesting
And there was a different topic for the discussion:
– Should health education be included in our kids education system?
– How Health education in this country is different from your country?
– Did you involve your friends in your fitness exercises?
– Role of Advertisements in keeping people healthy.