Here is what our Aussie friend Y remembers about her General training IELTS exam this month:
Listening test
The recording was a little bit faster than I expected, sections 3 and 4 were both related to science. I heard a lot of uncommon words.
Reading test
The number of passages was reduced from 5 to 4 and the last one was the longest. It was about a scientific report about a lake under ice.
Writing test
Writing task 1 (letter)
The letter was on booking a hotel room, number of people, general plan while staying there and any special requirements.
Writing task 2 (essay)
The essay is on women's role as police officers. Although there are more and more women police officers in reality, are they really suitable for this job?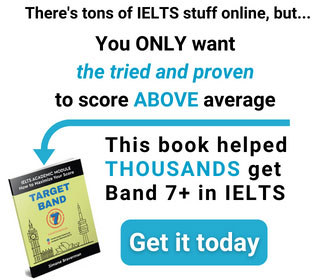 Speaking test
Interview
– What is your home like?
– How long have you been living there?
– How do you want do decorate it?
– Do you like sports?
– What sports facilities do you like and what are the most popular in your city?
– When did you start using internet and what do you use it for?
Cue card
Describe a radio or TV program that you would like to talk about with your family and friends these days. You should say:
– What is it?
– What do you like about it and dislike about it?
Discussion
The questions were mainly about radio and TV programs.
– What effect will they have on people's life, on children?
– What are future benefits we can get from computers and the Internet?