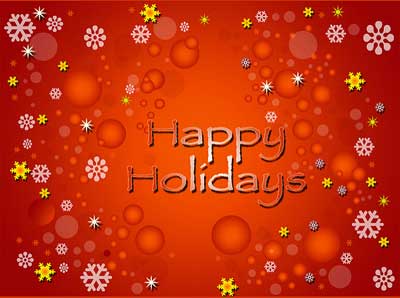 Dear readers,
We'd like to wish you a Happy Holiday Season!
Wherever you come from, and whether or not Christmas is celebrated in your country, we wish you Peace, Love and Joy.
In this festive season we hope you enjoy the break and have some relaxing time before returning to your studies.
We will continue supporting your exam preparation by posting more IELTS materials on IELTS-Blog over the holiday period (except 24,25,31 December 2017 and 1 January 2018).