The topic below was seen in the General Training IELTS exam in India, July 2011.
General Training Writing Task 1
You should spend about 20 minutes on this task.
You have read an article in a newspaper about someone you know. Write a letter to the editor as follows:
– describe the article,
– explain what details were wrong in the article and what the correct ones are,
– suggest what he/she should do about the article.
You should write at least 150 words.
Model Answer
To the editor of the Vancouver Political Observer,
I am writing to you regarding an article you published yesterday on the Editorial page of your Local News section.

Your portrayal of my friend, political activist Stanley Jackson, is completely inaccurate. In the article, you accuse Stanley of being 'a politician with little regard for the environment'. Having known Stanley for twenty years, I can tell you that Mr. Jackson cares highly for nature. In fact, only two weeks ago he sponsored the establishment of a tree farm and will be the guest of honour when it opens. You may also be surprised to learn that Mr. Jackson's home has been completely outfitted with solar panels, making him among the first people in our township to operate entirely off of green energy.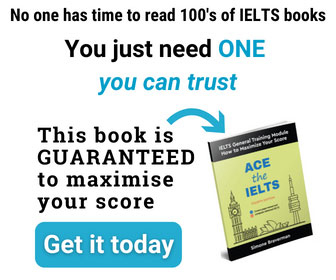 What I would like to see is a reprint of your article with all inaccuracies corrected. Further, out of decency, I think the least you could do is publish a public apology to Mr. Jackson for defaming him this way.
Expecting prompt action,
Ryan
This model answer was written for IELTS-Blog.com visitors by Ryan Higgins, an online IELTS instructor, blogger and author. For more of his free IELTS resources, visit his blog.