Tom Peters once said, "Celebrate what you want to see more of", and we want to see more test takers get great scores in IELTS – so today we are celebrating 6 very proud owners of some great IELTS results.
Their experience proves that Band 8.5 in IELTS is possible and Band 7.5 is within your reach. Some of them even got perfect 9's in Listening and Reading, and that, by all means, is no easy feat!
Let's give a round of applause to…
Academic Module – 1st place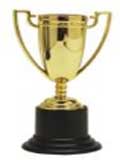 Nader Arvand from Iran, Band 8.5
Academic Module – 2nd place
Sara Shaimerdenova from Kazakhstan, Band 8
Academic Module – 3rd place
Chien-Yu Yeh from Taiwan, Band 7.5
Saleemuddin Mohammad from India, Band 7.5
Pichaya Amornrak from Thailand, Band 7.5
General Training Module – 1st place
Olga Ishutina from Russia, Band 8
Congratulations! Head over to our Instagram where we celebrate six success stories, and show them your appreciation! Winners will also receive their special certificates of achievement via email, and winning IELTS results will be displayed in the IELTS-Blog hall of fame – so if you won, please feel free to show them off to your friends!
How did they score so well?
We would LOVE to find out! We do know that Olga, Chien-Yu and Pichaya used our Writing Correction service to improve their writing. Sara used our Speaking Evaluation service and practice tests. To get as much info as possible, we contacted all the winners and hopefully they will be able to share their best exam tips with everyone. Learning from their experience would be an amazing opportunity, because this is one of the rare shortcuts available to you.
If YOU got a high score in IELTS, no matter when – this month, last month, a few months ago – we want to hear from you! We would like to extend our warm invitation to everyone who is happy with their IELTS score. Take part in our IELTS results competition today, and share your IELTS tips when you win!