When we asked Oladeji Bamisile, a young man from Nigeria, how he managed to achieve Band 8 in his Academic IELTS exam, the answer was quite simple – lots of practice, early arrival, some warm up before Speaking and a prayer!
We felt his perspective was important to share with you, because quite a few of our students said they feel that Band 8 is nearly impossible to get. Oladeji's experience proves the opposite – that with the right preparation and dedicated work, it is possible, doable, achievable and manageable!
Here is what he said about preparing for IELTS: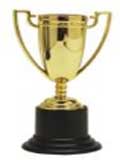 "Firstly, I practiced and read thoroughly the road to IELTS application materials, I took several tests there.
Secondly, I also practiced the test on the IELTS CD given alongside the material I received from the test centre, it was helpful.
Thirdly, I bought some materials online. These materials accounted to about 70% of my success, it included reading materials and also lots of tests and answers, listening, reading, writing and speaking.
Fourthly, I arrived at the exam venue hours earlier, so as to be in a calm mood and serene state of mind, free from pressure. On the day of my speaking test I made sure I raised a topic for discussion among the students sitting the test, and it was a good confidence booster, as it put me in the mood to talk. When I now got to the examiner I was calm and relaxed.
Lastly, I prayed to God to help me pass with excellence and he did!
The fact remains when practicing, time yourself and follow the timing keenly, I used 1 hour timing in Reading / Writing and it helped me finish most of my questions before the time was up.
Thanks so much, I hope my technique will work for someone else".