If you've been visiting IELTS-Blog.com for a while, you would have heard about the monthly IELTS results competition we have, where every winner gets a chance to explain his or her strategies and study methods.
Whether YOUR personal challenge in IELTS is writing, speaking or running out of time, try what these high scoring test takers did and see how it works!
Mohadese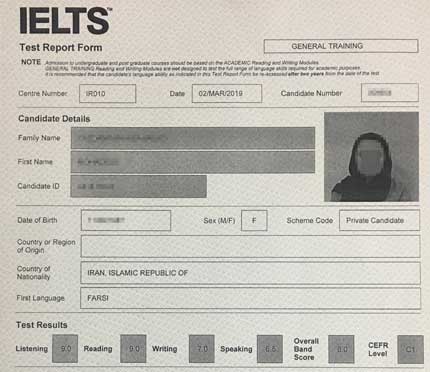 Mohadese lives in Iran and speaks Farsi. She got an Overall Band 8 in IELTS, and told us this much about her exam preparation:
"I got familiar with this website while I was looking for a reliable person or website to assess my writing before the main exam. Plenty of my friends had experiences with IELTS-Blog.com, so I decided to send you what I was writing.
As getting a band score of 7 in writing has become really difficult in recent years, I was worried about it, but accurate assessment done by your website was undeniably beneficial to me.
In addition, I studied useful tips and samples on your website which were absolutely helpful.
In this way, I could improve my writing score from 6.5 to 7.
Apart from that, I should acknowledge my tutor, Mr. Hosseinzadeh, who provided me with great deal of valuable advice and helped me achieve my goal.
Thanks again to IELTS-blog for providing us with expert tutors."
Mohammed
Mohamed got an overall IELTS Band score of 8, with a 9 in Reading and 8.5 in Listening. He has some good tips how to improve your speaking:
"I'd suggest other candidates to take up a lot of practice tests. Reading books, newspapers and business magazines helps. Engage in conversation with your friends, or at least speak to yourself in the mirror for some time to develop your speaking skills.
Use questions for speaking test sent by email from IELTS-Blog.com. Try not to repeat words such as "actually", "like", etc. while you speak. Be patient while speaking. Speak until you're asked a different question."
Jeffin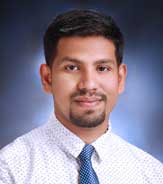 Jeffin lives in India and speaks Malayalam. He got Band 7 in Academic IELTS, and here is what he recommends that you do to increase your score:
"Practice boosts your self-confidence in all the 4 modules.
For the Speaking test, find a friend to practice speaking with IELTS sample cue cards.
For writing, be familiar with different types of questions. For example, how to approach agree/disagree questions or questions that ask to discuss both view points, and also try to read sample essays as well as graphs or charts available in IELTS-blog.com.
For reading and listening the only suggestion I can give is to practice Cambridge listening and reading samples as much as possible.
Time management is also very important for every module, practice daily with the help of a timer. Finally, dedicate at least 4 hours per day and practice for minimum one month prior to your test."
Many thanks to our winners for sharing their tips, and congratulations once again on doing so well!