Today, just in time for those of you taking the test this Saturday, I have some more preparation tips. These came from people who have proven themselves successful, by securing IELTS results of Band 8.
Hoang and Seema, the winners of our IELTS results competition in June and July, wrote and shared their tips for success.
Hoang said:
"In order to get a good result, just practice, practice and practice. Read a lot. In fact, read everything (in English), that is within your reach: newspapers, novels or even leaflets given to you on the streets.
Watch English-speaking programmes whenever you can to improve your Listening skill. Don't be nervous and you will achieve the best result."
Seema said:
"I realized that to succeed in IELTS exam or rather any exam there are two requirements, and they are:
1. Sound knowledge of the subject.
2. Sufficient practice.
I owe my English knowledge to strong foundation in school! But yes, the exam was easy for me as I practiced according to the exam pattern for 2 weeks.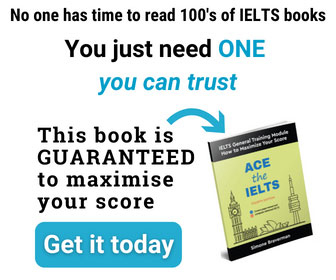 For this purpose books and study material by British Council was of immense help and so were vast materials available at various sites, including IELTS-BLOG. My score would have been definitely better if I had practiced more.
My suggestions to score high is practice the IELTS related materials again and again, preferably for a month or two, if English basics are clear.
Do not panic. Stay cool.
Follow the guidelines given especially for the writing module. Writing part is the most difficult one for me, but if approached systematically it becomes easy.
I had done speaking practice for just 2 days, but will advise to do more and practice in front of a mirror or a friend."
Thank you, Hoang and Seema!