Today instead of our regular exam update we are sharing the tips received from Amira, one of the best IELTS scorers in August (band 8.5 in General Training).
Here is what Amira says: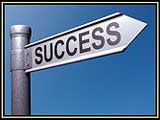 "Firstly, I would like to express my deep gratitude and appreciation for all the people who participate in sustaining the content of this site, alongside candidates who share the gist of their stories. Two words: IELTS blog, it is both informative and engaging.
With respect to my 8.5 band score, I am delighted to share with you the tips, and anything significant I encountered during my 30-day preparing period.
In general
It is a fact that that there are many study techniques for IELTS – but please don't get overwhelmed! Choose whatever suits you and study smart. If you choose a course, please consider it only a skeleton for your studying, and keep in mind that you will still need to work on your own. If you choose self study (what I preferred), log in IELTS-Blog.com more often.
Phrasal verbs, connective words, adverbs and unusual vocabulary, all of those indeed lift up your band score. Keep learning new words by heart and use them in abundance in Writing and Speaking. Key point: use them, don't abuse or misuse them.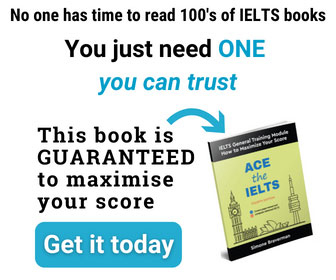 During studying
– Visualize success: imagine yourself attaining a high score.
– Study smart: set a target score, revise writing samples of a higher score, and keep trying to write in a similar way.
– Practice under exam conditions.
On the exam day
Listening: get a good night sleep, have a coffee in the morning, and focus.
Reading: pay attention, be sharp as the text is ambiguous.
Writing: think and plan before jotting words down – don't improvise.
Speaking: consider it a friendly chat, not an intimidating interview.
Have a wonderful life :)"