Today we are delighted to share IELTS advice received from two previous months' competition winners, Vivien-Lisa and Rahul. The interesting fact about it is, they both agree that taking no shortcuts in their IELTS preparation is one of the main reasons why they got the high band scores.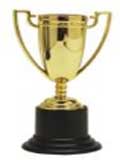 Vivien-Lisa Bermel comes from Germany, she has been speaking German from birth. Lisa received Band 8 in Academic IELTS (with a straight 9 for Listening) and in her winner's interview mentioned the following points:
"1. Improving your English is a continuous process that takes some time, so be patient.
2. Even though it is hard to find some time next to other daily duties to study the language, there is always an option to practice a little bit every day. I am, for example, reading the news on my phone in English and I started to watch movies and my series in English as well. If the context is to hard to understand, then I just turn the subtitles on.
3. Finally, it is important to speak. I met a lot of people who tried to avoid talking in English as they did not feel comfortable, but if you do not try you cannot improve."
Rahul Bhavan is a native Malayalam speaker from India, he got Band 7.5 in Academic IELTS. Rahul said:
"There is no secret behind success and one advice from me to all others is – don't take shortcuts.
For Listening and Reading – practice is the mantra.
For Writing – keep updated with all current and general affairs and train yourself to write both tasks within that one hour time frame. For that practicing is the only way, and check for your mistakes and practice not to repeat the mistakes.
For speaking – watch a lot of English movies and documentaries and try to analyse the pronunciation and usage of the language."
Congratulations Vivien-Lisa and Rahul on your wonderful IELTS results and a big thank-you for sharing your experience with everyone!