This post is dedicated to success stories of four working professionals who had to fit IELTS preparation into their busy life. Not only did they manage… they exceeded everyone's expectations – including their own – and got IELTS scores ranging from Band 7.5 to 8.5. Earlier this week we promised to share their testimonials on the blog – so here they are.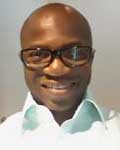 Everyone, meet Akinola and Abimbola, a husband and wife from Nigeria, both in their 30s, native Yoruba speakers.
They used 'Ace the IELTS' book in their preparation, and took the test in Saudi Arabia. Right after the exam Akinola wrote to Simone:
"The exam was great! Your resources were very helpful to both me and my wife (we both took the exam). We feel very confident."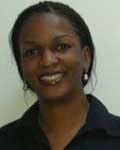 It turns out they had every reason to feel confident, because Akinola got Band 8 and Abimbola got Band 7.5.
Akinola said:
"You materials really helped a great deal, I only had 1week of effective study."
Only ONE week? Well done, Akinola!
The next person we'd like you to meet is Vivek Sharma, a 43 year-old native Hindi speaker, who now resides in Melbourne, Australia.
Vivek got an Overall IELTS score of 8.5 in his first attempt. Can you imagine he isn't completely happy with his score?! Here is how he describes his IELTS preparation:
"I wanted to update you regarding my IELTS Result which I cleared in 1st attempt with an overall score of 8.5. In writing, I was not happy with the output and got only 7.5, otherwise it could have been 8 all the way. And it was my mistake as I started writing without framing the structure first and after all was done, I was sure that 8 will be difficult and there was no time left for rewriting everything. This book 'Ace the IELTS' helped me prepare in a very short time.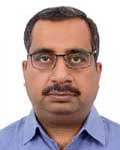 My scores are: Listening 8, Reading 9, Writing 7.5, Speaking 8.5.
For a person like me, with almost 20 years of work experience and hardly any time for preparation, 'Ace The IELTS' helped me to clearly understand what is expected and how to best use the time. Have discussed IELTS with many friends before but did not have a clear reply except from the one, who referred me to your website. [Your book of] around 70 pages and to the point guidance helped me prepare in a short time. Before subscribing to this, had tried on my own with Cambridge series of books, but the results were not encouraging. Somehow after I read your book and did some practice, I could see the difference. I would have spent less than 72 hours preparing for the test over a period of 2 months."
And the lucky last for today is Theresa from Lagos. Theresa is 45 years old and took the IELTS test for immigration to Canada. She got an Overall Band score of 7.5 (with an 8 in Listening and Writing) and here's what she wrote to us:
"Your book and the various practice materials helped me greatly, especially in the areas of letter writing and essay writing. l last wrote an essay when l was in secondary school about 27 years ago. l could only practice 2 weeks before the exam due to a tight work schedule. l was so thrilled to see a score of 8 in Writing. The listening examples were great also and helped me in achieving these scores.
l have already recommended your book to my sister and her husband, and to my friends and colleagues who are writing this exams soon. God bless you for the role you are playing in making us realise our dreams, please keep it up. And oh my husband got an overall band of 6 with only about 3 days of intense practice with your materials. Thanks."