Success and generosity go hand in hand, and the winners of our IELTS results competition have proved it yet again! Within less than 24 hours they contributed these powerful tips that you can use to start increasing your score right away. Here is what they said:
Karen from Singapore, Band 8.5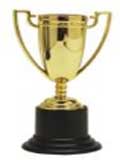 "Regarding tips and strategies, I'd say go through the IELTS Success Formula book. Flag out pages that are useful and go through them again the night before. Work on your weaknesses (for me it was reading and writing), so I did a lot of practice tests. Remember the writing style and format for letter writing and essay, and try to use some words and phrases which demonstrate a higher level of English ability to get a better score."
Behtash from Iran, IELTS Band 8
"To be brief, I would advise everyone to improve their language proficiency enough before they start preparing for IELTS. Also, the materials found in IELTS-blog.com, especially the sample questions and answers, are extremely beneficial. Additionally, to really increase the Speaking Module score, one needs to have a minimum of 2 hours a day speaking practice on daily routine topics during the 6 months leading to the test."
Esther from India, IELTS Band 8
"I'm glad to hear that I have won the competition, thank you. My advice to those taking the IELTS is to practice each and every module. The more practice tests we do at home, the easier it becomes when we take the test."
Jasur from Uzbekistan, Band 8
"My best advice would be for listening (as I got 9 in the Listening section) to listen to more British songs by Ed Sheeran and James Arthur. What is more, TED radio podcasts are very useful too. For my speaking, I was just speaking out loud to myself and recording that to the voice recorder. Later I was listening to my speaking and spotting my mistakes."
Benjemen from India, Band 7.5
"For the third time, I took my IELTS General Training exam last week and I successfully secured 7.5 in Writing. I have been attempting to score at least 7 in Writing which will significantly boost my score for Canadian immigration.
I would like to thank you for assessing and evaluating my essay through the writing correction service. Your correction services has enabled me to identify my weaknesses and work on them."
Prince from India, Band 7.5
"It feels really good to be the winner. I am really grateful for the people behind this. The study material, as well as the tips and suggestions that were given was very much useful to me to get this score. Practice makes things perfect and IELTS-blog.com is one such aid to excel at this exam."