This week I have noticed some very common mistakes that students made and wrote to tell me about. I also know that many students have their exam coming on 21st of February and this little warning can (hopefully) save them some marks.
Firstly, many people shift the answers on the Answer Sheet. In a rush it can easily happen and it means that all of your hard work goes down the drain. If the answer to the question 24 is written in the box of the question 25, you get 0 marks for it, plain and simple. This brings me to another point: try practicing at home copying answers to the Answer Sheet – that way you won't get confused during your exam.
Secondly, many people don't make the essay/letter/report long enough. Guys, that can cost a whole Band (I don't know exactly how much they deduct but that is my guess). Counting words is easy and you don't have to count every single word to get a very close estimate of how many words you've written.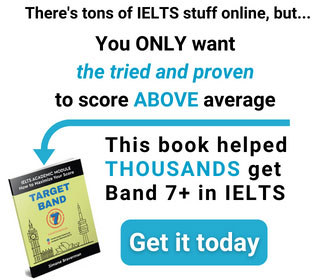 Statistically speaking, a hand-written line has about 9 words. If you need proof, have a look at any of your essays and count how many words per line you write. The requirement for an essay is at least 250 words, which
equals 28 lines
and you should
count the lines, not the words.
Any letter or report should be at least 150 words long, that's 17 lines.
That's it for today, good luck to everyone, go hit the books!