This update came from Y, a Nigerian student who recently had an Academic IELTS exam. Thanks, Y!
Listening test
The listening test was not what I had prepared for, I was expecting a one on one with head phones and a system, but it was a general sound system for everyone. It went well, because I had really practiced the listening. The only bad thing happened towards the end, when I lost track of the recording and after the exams I realized that other people were affected by this too. I was wondering if it was a tactic used in the test. I still got Band 7.
Reading test
Reading was good, we had 3 reading exercises. The 3rd was more difficult as usual, so I started with the 3rd. The passage was about the English language evolution. For Reading I got band 6.5.
Writing test
Writing task 1 (report)
The 1st part was about numbers of students enrolled in a school within a specific time; male ,female, day and evening students.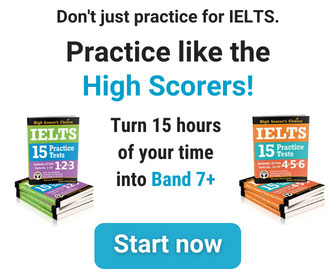 I did the 2nd part which carries more mark first, so I had enough time. In the first part I made a mistake which I was quick to correct, but
it meant that I had to rewrite my report on this section
. By so doing I lost some time and had to finish in a rush. I think student should be very careful when they are given figures in thousands with the zeros only written in
( )
. Imagine where you were suppose to write 243,000 and it was formally written as 243. This was where I made a mistake and had to cancel and rewrite my report. My score was Band 6.
Speaking test
Thanks for the info about the dress code, I was semi-formally dressed. I had a nice time, being very prepared thanks to your site. My interviewer was just nodding and kept saying: "Go on". I got band 7.5 and my total score is Band 7 as you would have guessed by now, though I was expecting Band 8 or 8.5. Thanks for all your help!
The questions were about
– Advertisement,
– To describe something I would love to have
– My job
– My opinion about shopping
– Whether the youth shop more than the older generation
– Cycling and whether I ride a bicycle
– What things I use for my job