Some people think that personal trial and error is the best way to learn – but we at IELTS-Blog.com are great believers in learning from other people's experiences.
Everyone, meet Leonardo and Shahrzad. Leonardo lives in Italy and speaks Italian, Shahrzad lives in Iran and speaks Farsi, and it it weren't for IELTS, their names would probably never appear in the same article. But they had to take IELTS and they did really well, scoring Band 7.5! We are very lucky to be able to share their best tips with you today:
Leonardo said,
"First, try to do some full IELTS tests to see which of your skills are better and which are worse. Then work on your weaknesses to try and turn them into your strengths by doing Writing, Speaking, Listening or Reading tests separately, as mini-tests. Have fun and don't forget to enlarge your vocabulary."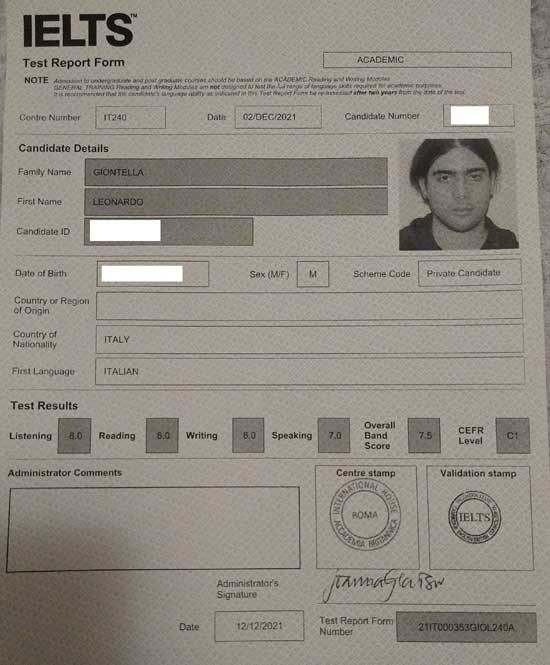 Shahrzad said,
"It is necessary to take Reading and Listening tests every day to boost your knowledge in these fields and also learn to manage your time in your exam.
Another useful tip would be writing essays, as many as possible, since the more you write, the more you hone your writing skills. Also try to use a wide variety of sentence structures because it helps you raise your writing score above Band 6.5.
Finally, for Speaking use IELTS-blog's latest speaking questions that they share kindly in their emails.
Last but not least, I would like to thank my kind-hearted teacher, Ms. Badiozaman, who helped me a lot to succeed. Without her dedication, determination, and discipline I wouldn't have achieved this score. I wish all IELTS candidates to get their desired score as soon as possible."