Leslie is a 22 year old student from Philippines. We "met" when she sent me an email with a couple of IELTS questions, and were keeping in touch even after her IELTS exam. Leslie got a very good score, 8.0 overall and her best skills were Reading and Listening, she got 8.5 in both. Being a kind and caring person, she agreed to share her way of preparation and the reasons for her success with the rest of us. Here goes:
1. Focus more on your areas of weakness. I had some difficulty with reading, which is why I devoted more time to it.
2. I also paid more attention to both the listening and reading skills, because they will be graded objectively. The writing and speaking are both subjectively graded, you may not know what you will get regardless how much you prepare.
3. Time is your greatest enemy. Practice answering the reading passages within the allotted time limit, because 1 hour may not be enough to answer 40 questions.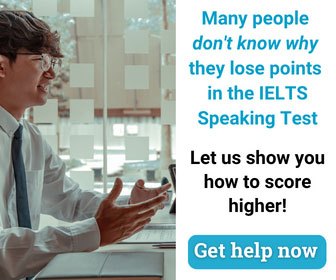 4.
In the writing part, always do task 2 first because it bears more marks than task 1. Also practice finishing essays in less than 1 hour.
5. When doing sample drills, always train yourself to follow instructions.
6. Always build up your stamina, try doing a simulation exam, wherein you have to answer 3 modules (listening, reading, and writing) continuously within 2 hours and 40 minutes.
7. On the night before the test, have a good night's sleep, for it can help you concentrate on the day of the test.
8. Eat your breakfast in the morning before the test; you might fail to concentrate when you are hungry.
9. The speaking test is the most difficult part for me, so try to do "one on one" with a friend or a mentor. Simulate what happens in sections 1-3 of the speaking test. It helps you build your self-confidence.
10. Lastly, what really helped me a lot in the speaking test was the feedback from other test takers. Gather some information on what came out as their questions, and try to formulate your own answers.