Our kind friend M took the IELTS Speaking test in Australia and remembered the following questions:
Speaking test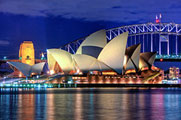 Interview
– What is your full name?
– Can I see your ID?
– Where are you from?
– Do you work or study?
– What subject are you studying?
– Do you remember the first day at secondary school?
– What did you do?
– What decision did you have to make on that day?
– Do you remember teachers from your high school?
– Who was your favourite teacher?
– Why is that?
Cue Card
Talk about a big achievement you made in life. Please say
– What is it?
– Where and when was it?
– How did it help you?
Discussion
– Are you still proud of it?
– What is one of the big achievements worldwide?
– What is the difference between young and old people in their goals?
– What are the main qualities of achievers?
– Is it necessary to have an aim in life?
– Why do you think so?
Get a self study book, for Academic click here, for General here.
Subscribe to IELTS-Blog.com via RSS or via email