Our friend P took the IELTS test in the UK, here is what he remembered: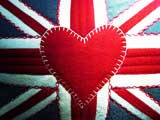 Listening test
Section 1. A conversation about buying camping equipment such as a tent, air mattresses, torch, stove and so on.
Section 2. A research about nurses in 1840's.
Section 3. Don't remember.
Section 4. An airport design description.
Reading test
Passage 1. About a zoo, aquarium and parks.
Passage 2. About different types of bottled water such as mineral, sparkling and still. Where it comes from and that it's more expensive than fuel.
Passage 3. Tickets brochure.
Writing test
Writing task 1 (a letter)
Write a letter to a friend asking for a recipe from his/her country for the party you are organizing. In your letter
– Tell your friend about the party
– Ask for the recipe
– Explain why you need the recipe from his/her country
Writing Task 2 (an essay)
Many people think that important things in life are mostly free or can't be bought. Do you agree or disagree with this statement? Give your opinion and examples from your own experience.
Speaking test
Interview
– What is your full name?
– Can I see your ID?
– Where are you from?
– Do you work or study?
Cue Card
Talk about a local organisation that employs a lot of people in your area. Please say
– what the organisation is
– what the organisation does
– what you think about the organisation
Discussion
Don't remember.
Get a self study book, for Academic click here, for General here.
Subscribe to IELTS-Blog.com via RSS or via email