Thanks to our friend S who took the IELTS test in India we can share the following Speaking questions:
Speaking test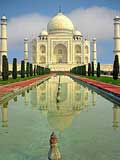 Interview
– What is your full name?
– Can I see your ID?
– Where are you from?
– Do you work or study?
– Describe your job, please.
– Would you like to do the same type of work in the future?
– What is your aim?
– How important is writing for you?
– Do you prefer handwriting or typing on a computer?
– Why is handwriting vanishing from our society?
Cue Card
Talk about an important conversation you had with someone recently. Please say:
– What was it about?
– Where and when did it take place?
– How did it help you?
Discussion
– What is the role of conversations in our life?
– What are people talking about on daily basis?
– What is the basic difference between men's and women's conversations?
– Why do you think it is so?
Get a self study book, for Academic click here, for General here.
Subscribe to IELTS-Blog.com via RSS or via email