Our friend S took the IELTS test in Australia and remembered the following Writing and Speaking questions:
Writing test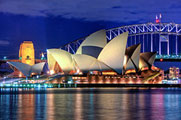 Writing task 1 (a letter)
You have been living in an apartment for a year. Recently the landlord notified you about rent increase starting from next month. Write a complaint letter to him/her and say
– Introduce yourself and describe your situation.
– Explain why you cannot pay the increased rent.
– What will you do, if the landlord will insist on increasing the rent?
Writing Task 2 (an essay)
Nowadays communication technology is developing rapidly; people communicate in different ways. Is it a positive or negative development? Give your opinion and examples from your own experience.
Speaking test
Interview
– What is your full name?
– Can I see your ID?
– Where are you from?
– Where do you live now?
– Do you work or study?
– What do you do?
Cue Card
Talk about loud noise in public places. Please say
– What and where is it?
– How does it affect you?
– Suggest a solution to this situation.
Discussion
– Do people consider noise and air pollution to be of the same level of importance? Why?
– Do people really feel comfortable in absolutely silent places? Why?
– Why do you think friends meet at loud places such as pubs?
– Can they hear each other at all?
– What place would you choose to have a good conversation? Why?
Get a self study book, for Academic click here, for General here.
Subscribe to IELTS-Blog.com via RSS or via email