Our friends E and A took the IELTS test in Australia and remembered the following questions:
Writing test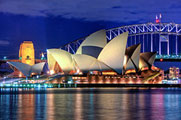 Writing task 1 (a report)
We were given a line graph (three lines) showing the percentage of sales of Nokia, Motorola and Sony Ericsson mobile phones between 1994 and 2004.
Writing task 2 (an essay)
Most of our information comes from the Internet nowadays. Some people say that a large part of the information we get is incorrect. Do you agree or disagree? Give your opinion.
Speaking test
Interview
– What is your full name?
– Can I see your ID?
– Where are you from?
– Do you work or study?
– What do you like about your studies?
– Did you you attend a concert or watch it on TV recently?
– When was it?
– Did you like it?
– Do you prefer to listen to live or recorded music?
– What are the differences between the two in your opinion?
Cue Card
Describe a change that you always wanted to be done in your local area. Please say
– What is it?
– Whose responsibility is it?
– Suggest how it can be done.
Discussion
– Where do you and your friends usually meet?
– Do you like staying among people that you know?
– What are the advantages and disadvantages of it?
– Do people find it difficult to get used to new places? Why?
– What suggestion would you have for those people?
Get a self study book, for Academic click here, for General here.
Subscribe to IELTS-Blog.com via RSS or via email