An IELTS test taker from Australia (thanks S!) shared the following Speaking questions:
Speaking test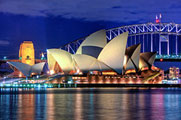 Interview
– What is your full name?
– Can I see your ID?
– Where are you from?
– Do you work or study?
– Are you satisfied with your job?
– What do you do for a job?
– What is the busiest day of the week for you?
– In your job do you have to repeat the same tasks every day?
– During your work do you have breaks?
– What types of weather do you like the most? Why?
– Tell me about holidays in your country.
Cue Card
Talk about a meal or a celebration that you were invited to. Please say
– What was the occasion?
– Who was there with you?
– How did you feel after that?
Discussion
– What type of food do you like?
– What is better, restaurant food or homemade food?
– Is it good to eat restaurant food? Why?
Get a self study book, for Academic click here, for General here.
Subscribe to IELTS-Blog.com via RSS or via email