Today we're bringing you the story of Onaburekhan, a 33 year-old man from Nigeria who took the IELTS test to become a pharmacist in the UK. Not only did he get a truly remarkable score and won in our monthly IELTS results competition, but also achieved it without studying any IELTS books while preparing for the exam. Here is how Onaburekhan did it, in his own words: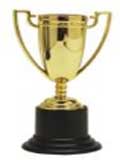 "I never imagined in a million years that I would achieve this result, it just happened. I actually thought I was doomed after I finished the test because I found it quite difficult. I am in the military and I haven't really done anything academic for over 3 years, and I wanted to use this test to gauge myself academically and find out how much I have gained or lost.
I only started revising for the test about 2 weeks beforehand because I was busy with work. I needed a Band 7 in all the 4 elements in a single sitting to apply for a Pharmacy conversion programme (OSPAP) here in the UK. I didn't study any books, I used www.IELTS-Blog.com, to understand the structure of the test and what to do to get the right band scores. I think it helped that I already have a research-based MSc from a UK university because I did quite a lot of writing to achieve a good MSc grade. It also helped that I am more of a BBC and Channel 4 news kind of person, these programmes have helped boost my understanding of English and speaking.
I would advise IELTS candidates to improve their Speaking and Listening skills by watching the BBC News coverage from around the world. They can also improve their Writing and Reading skills by engaging in loads of practise prior to the test. To be honest, I didn't really practise reading and writing because I have been subconsciously doing so all through my studying and working career as a Pharmacist in my home country. Candidates who do not have English as a first language would definitely need lots of practise if they are aiming for a high score in IELTS.
IELTS-Blog.com should be the first point of call for resources that would help boost a candidate's IELTS score. I used it and it helped me achieve what I need in the first attempt, and I strongly recommend that candidates should follow the guidance written there in order to get the Band they need."