Welcome to IELTS Success Formula Challenge Day 4. If you've just joined IELTS-Blog today, read about the Challenge here.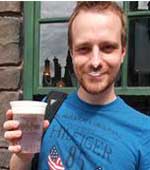 Today we're going to handle the issue that Adriano from Brazil is struggling with. He plans to immigrate to Australia and needs an Overall Band 7 with a 7 in every sub-test for his permanent residency visa.
Here's what Adriano finds difficult in IELTS preparation:
"First and foremost, my biggest issue is Portuguese. It's difficult to use English in my country even though I work in IT and use English technical terms. I noticed my English behaves like a "roller coaster". In my good weeks I write and speak like a native because I used English a lot, but in my bad weeks my English seems to disappear. Trying to overcome this situation I'm planning to do some classes (they are expensive in Brazil).
Second, prepositions… I hate them… It's likely that in this e-mail I wrote lots of them wrong. I imagine prepositions are important in all IELTS tasks; however, I don't have a good plan how to fix my errors.
Finally, the use of adjectives and adverbs – I know that it's 'extremely important' to use them in essays and perhaps in the Speaking sub-test, but I don't have a good range of them. Actually, I've never seen a GOOD list of "Adjectives and adverbs you should use in IELTS"… I don't know if it exists."
How IELTS Success Formula can solve Adriano's Writing problem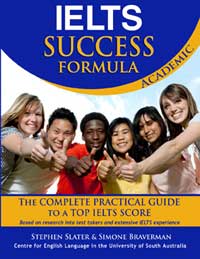 It looks like Adriano has a good plan in place to practice using English and keep it at a consistent level – so what I am going to address here are his problems with grammar.
Prepositions
Adriano, you're having problems with prepositions because the ones used in your native language are different from the ones used in English. And I can safely say the same about ANY language. This is why we have 'IELTS Writing Doctor' – a full chapter in our book that tells you everything you need to know about IELTS-specific grammar and vocabulary (not just prepositions). You wanted a good list of adjectives and adverbs to use in IELTS… well, guess what – we have it!
You can avoid using the wrong prepositions only if you know what the right ones are. And learning prepositions that go with all the verbs in English is not an easy task, it can take months. But if you know the verbs and expressions you're most likely to use in IELTS writing, you can learn the frequently used prepositions and achieve a huge improvement in your writing score.
Click here to view a few pages on prepositions from IELTS Success Formula (this is just a sample). We cover a lot in this section: how to use prepositions in time expressions, prepositions in statistics, groups/categories, location, common verb forms + prepositions, useful adjectives and prepositions that go with them, and more.
Vocabulary
The 'IELTS Writing Doctor' chapter also covers vocabulary, in particular expressions that help you produce a good Writing Task 1 (view sample here). We suggest a list of expressions to use so your report has the right, formal tone – and we also show the expressions to avoid, if you don't want to sound unprofessional or babyish.
Writing Task 2 is a topic we spend lots of time on in IELTS Success Formula. We give you the vocabulary for all parts of an essay, and we cover all essay types. Using the options from the book you can write a beautiful response that any native English speaker would be proud of (click here to view).
Last but not least, we compiled a whole vocabulary on typical IELTS Writing topics, which you can use to achieve a higher vocabulary score – have a look here.