Hey, you're new here! I love new people, welcome.
You may want to subscribe to IELTS-Blog and get all the updates via email or via RSS feed. Thanks for visiting!
The following Speaking topics were shared by a student who took the IELTS test in the Philippines (thank you F!).
Speaking test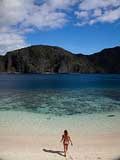 Interview
- What is your full name?
- How can I address you?
- What do you do?
- Do you work or study?
- Lets talk about birthdays.
- How do you celebrate your birthday now?
- Is it different from the way you have celebrated it in the past?
- What was your most memorable birthday?
- Let's talk about cars.
- Do you drive a car?
- What type of car do you like? Why?
Cue card
Talk about a holiday you spent on a lake, river or near the ocean. Please say
- Where was it?
- What did you do?
- When did it take place?
Discussion
- What type of water sports is played there?
- Do you think boats are still useful as transport nowadays?
Related posts:
Get a self study book, for Academic click here, for General here.

Subscribe to IELTS-Blog.com via RSS or via email