Hey, you're new here! I love new people, welcome.
You may want to subscribe to IELTS-Blog and get all the updates via email or via RSS feed. Thanks for visiting!
Our kind friend T shared his IELTS speaking questions – enjoy!
Speaking test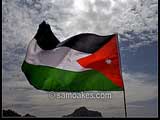 Interview
- What is your full name?
- Where do you come from?
- How do you celebrate birthdays in your country?
- Whom do you want to celebrate your birthday with?
- Why is celebrating a birthday important?
Cue Card
Describe a place of work that you know of. Please say
- Where is this place?
- Who works there?
- Is it a good place?
Discussion
- Is location of a workplace important?
- Why is the location important?
- If you would build a house in another country, would you need to consider its location?
Related posts:
Get a self study book, for Academic click here, for General here.

Subscribe to IELTS-Blog.com via RSS or via email