Hey, you're new here! I love new people, welcome.
You may want to subscribe to IELTS-Blog and get all the updates via email or via RSS feed. Thanks for visiting!
A test taker from Bangladesh (thanks M!) remembered these speaking questions from his IELTS exam:
Speaking test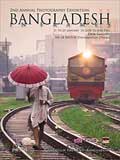 Interview
- What is your full name?
- Do you live in an apartment or a house?
- What is your favorite room?
- What is your favorite meal (breakfast, lunch or dinner)? Why?
- How important is breakfast?
- What is better, a small or a big meal? Why?
Cue Card
Talk about a famous person you are interested in. Please say:
- Describe this person.
- How did you come to know about him/her?
- Why did he/she become famous?
- What have you learned from him/her?
Discussion
- What do you know about celebrities?
- Do you think celebrities are different in different countries?
- Were they different in the past?
- What does motivate people to become well-known?
- Do you think technology can help people interested in it, to become well known?
Related posts:
Get a self study book, for Academic click here, for General here.

Subscribe to IELTS-Blog.com via RSS or via email