Hey, you're new here! I love new people, welcome.
You may want to subscribe to IELTS-Blog and get all the updates via email or via RSS feed. Thanks for visiting!
An IELTS test taker from Colombia (thanks S!) shared these Speaking questions:
Speaking test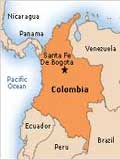 Interview
- What is your full name?
- Can I see your ID?
- Where are you from?
- Do you work or study?
- What do you do for a job?
- Do you like it?
- Are you in a good relationship with your colleagues?
- Do you have a big family?
- Please describe your close family.
- Who cooks in your house? Why?
- What do you usually cook?
- What was the first meal that you have ever cooked?
- What kind of TV programs do you usually watch? Why?
- What are the most famous TV programs in your country?
- Do you think TV programs help to educate children?
Cue Card
Talk about a visit that you received in your home. Please say
- Who was visiting you?
- When was it?
- What did you do?
- Did you enjoy that visit? Why?
Discussion
- Lets talk about hospitality.
- Describe hospitality in your country.
- How do people in your country welcome their guests?
- What is the importance of hospitality in your country?
Related posts:
Get a self study book, for Academic click here, for General here.

Subscribe to IELTS-Blog.com via RSS or via email