Hey, you're new here! I love new people, welcome.
You may want to subscribe to IELTS-Blog and get all the updates via email or via RSS feed. Thanks for visiting!
The IELTS Speaking questions below were shared by V from India:
Speaking test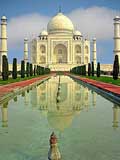 Interview
- What is your full name?
- Can I see your ID?
- Where are you from?
- Do you work or study?
- What job do you do?
- What do you do at your work?
- Do you like your job? Why?
- Do you like photography? Why?
- Are you ready to take photography as a profession in the future?
- Do you think walking in the countryside is better than in the city? Why?
- Do you walk?
- Why do you consider walking important (or why not)?
- What could be done to improve walking in the city?
- Do you think you will keep walking as a part of your routine in the future?
Cue Card
Talk about a season or time of the year that you enjoy the most. Please say
- What do you do during this season?
- Describe what the weather is like.
- Why do you like it more than other seasons?
Discussion
- What is more important in your view: summer or winter?
- Do people enjoy more summer or winter? Why?
- What are the disadvantages of working in extremely cold or hot weather?
Related posts:
Get a self study book, for Academic click here, for General here.

Subscribe to IELTS-Blog.com via RSS or via email