Hey, you're new here! I love new people, welcome.
You may want to subscribe to IELTS-Blog and get all the updates via email or via RSS feed. Thanks for visiting!
An IELTS test taker from Australia (thanks, P!) remembered the following Speaking questions:
Speaking test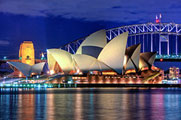 Interview
- What is your full name?
- Can I see your ID?
- Where are you from?
- Do you work or study?
- Where do you live now?
- Do you like this place?
- What do you feel are the disadvantages of this place?
- Do you think about moving to a different place?
- Do you get a lot of rain in your country?
- What is more serious, too much rain or too little rain?
Cue Card
Describe an old object that your family has kept. Please say
- What is it?
- How long was it in your family?
- Explain why is it interesting to you.
Discussion
- Why do you think people keep old objects?
- Why do people go to museums?
- What are the benefits of going to museums?
- Is it better to actually see things in a museum rather than just learn about them?
- Is it important to conserve old buildings?
- Do many people in your country live in old buildings?
- What do you prefer, an old or a modern building to live in?
Get a self study book, for Academic click here, for General here.

Subscribe to IELTS-Blog.com via RSS or via email